Luxury & Privacy
A Family Vacation Home on the Beach
Welcome to one of the most gorgeous beaches in Baja.
Relax with your family and friends on over four miles of wonderfully secluded beach... right at your doorstep!
Perfect for family vacations, reunions and retreats, our home offers a beach experience like no other. Miles away from the hustle and bustle of Cabo, you won't find any hotels, bars or vendors on the beach here, just beautiful white sand and dramatic rock formations. Our west facing 6,000 square foot patio sits on a 30 foot granite bluff overlooking the majestic Pacific Ocean, while our garden and pool area face the Sierra de la Laguna Mountains. Beach access? Just walk down the steps from the patio and you're there! You couldn't find a more serene home in the area that's right on the beach.
Our beautiful solar powered home offers low impact luxury in a remote setting on the Pacific. While you're soaking up rays on the patio you can often spy glimpses of marine life - dolphins, manta rays, and the occasional sea lion. However, whale season is when the ocean really comes to life! Every year between November and February, the spectacular grey whales make their migration from the waters of Alaska down to the Sea of Cortez, and will repeatedly put on a fantastic show for us! Watching the whales breach as the sun goes down and your friends and loved ones cheer them on is an unforgettable experience. Families can also safely enjoy a beach hike to a nearby rock formation which has an incredible view of the ocean as well as some hidden caves. Cool off in the pool, indulge in an onsite massage, have our chefs cook your group dinner, and then relax in the hot tub for an hour before settling into one of our cozy suites.
AMENITIES
Private and Gated Beachfront Estate
8 Bedrooms and 7 bathrooms. 6 of the bedrooms have en suite bathrooms and private entrance.
On Site Staff
Hot Tub
Swimming Pool
Hammocks
US Dish Network Satellite TV
Wifi Internet Access
Water Purification System
Fantastic Kitchen and Cooking Equipment
House-keeping Included
Towels and Linens provided
Chef's Services and On Site Massage Available
EACH SUITE AT COCINA PACIFICA IS SPACIOUS, WITH LUXURY LINENS, ROBES AND TOWELS. SITTING ROOMS ARE COMPLETE WITH BOOKSHELVES LOADED WITH TRAVEL BOOKS AND NOVELS. EVERY SUITE HAS PRIVATE ENTRANCES THAT OPEN INTO OUR LUSH GARDEN AND POOL AREA.
Azul Suite
Two double beds and en suite bathroom
Blanco Suite
Two double beds and en suite bathroom
Café Suite
King-sized bed and en suite bathroom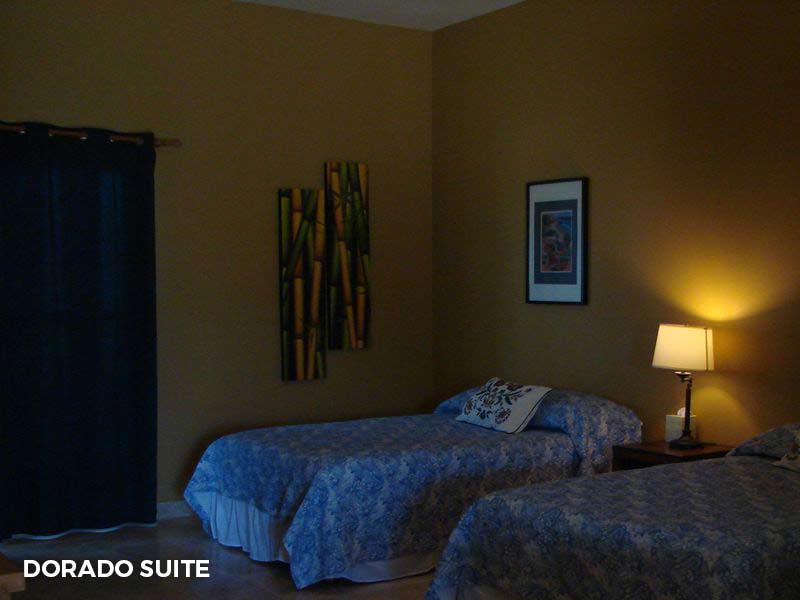 Dorado Suite
Two double beds and en suite bathroom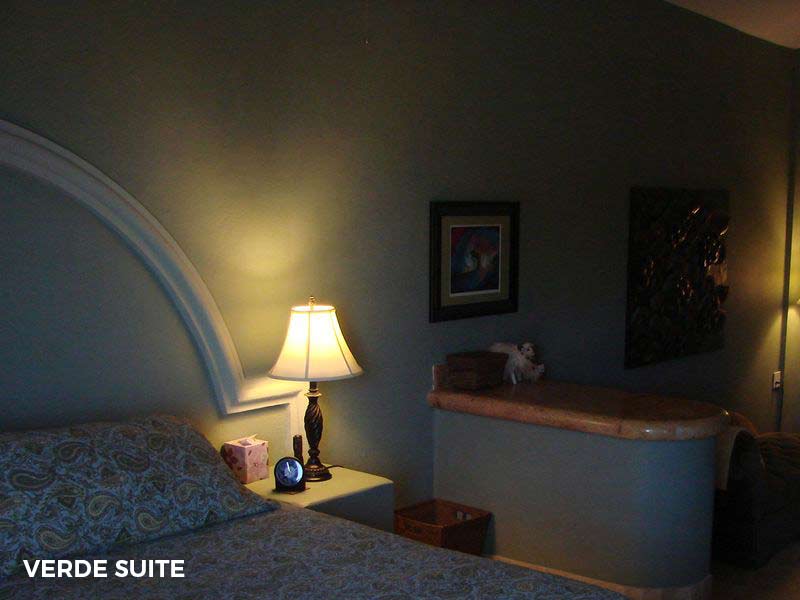 Verde Suite
King-sized bed and en suite bathroom
Pair of Rooms
Each with queen-sized bed and shared bathroom
The kitchen is made for cooking and entertaining – with seating for six around the counter, two large pantries, a SubZero refrigerator and an incredible view of the Pacific. Step out of the kitchen and underneath the palapa – the outdoor kitchen features a DCS gas barbeque grill and sink.
The Garden features over 30 palms, flowering bougainvillea, and birds of paradise.
The swimming pool is designed with children in mind - the shallow end is two-feet deep and the deep end is four feet deep. The adjoining hot tub is wonderful for more relaxing at the end of the day.
RATES:
Year-round: $2,500 per night
Cocina Pacifica also can provide optional chef's services for your stay! Give everyone some time off from logistics and let us handle the food and cleaning up! We custom make menus for each group depending on your preferences and availability of local ingredients. We offer dinners and continental breakfasts and you are welcome to pick and choose which meals you'd like us to cook for you.
Dinners
$45/person - Soup or Appetizer, Salad, and Main
Continental Breakfasts
$10/person - Coffee, Home-made Baked goods, Cereal, Fresh Juice, Local Fruit
Please contact us for more information on chef's services.
OTHER ONSITE SERVICES
In-House Massage
Horseback Riding
Mariachi Dinner Serenade
Activities
Southern Baja is a destination for adventurers, gastro-nomads, collectors and nature lovers alike. Get to know the marine life in the area - snorkeling, scuba diving, swim with whale sharks, or tour islands in the Sea of Cortez. Go for a crazy ride - surfing, paragliding, kayaking, atv's, paddle boarding, and parasailing. Shop the fantastic and eclectic art galleries in Todos Santos! Eat local and fresh sushi prepared by a world famous hometown hero. All of these plus many more!
Although there are far too many fun activities in the area to list, here are some of the more popular ones:
Cerritos
Surfing/Boogie Boarding
Surf Lessons
Horseback Riding
Todos Santos
Art Galleries
Fantastic Restaurants
Sea Turtle Hatching at Tortuga Sanctuary
Buy fish at the Fisherman's beach of Punto Lobos
Shopping
Festivals
Cabo San Lucas
Whale Watching
Golf Courses
Sport Fishing/Fishing Charters
Parasailing
Night Life
Movie Theaters
Shopping and Restaurants
La Paz
Swim with Whale Sharks
Paragliding
Snorkeling
Visit Sea Lion Colony/Isla Espiritu Santo

Of course, right from our beach you can:
Watch whales
Hike on the beach to a super cool cave and rock formation with commanding views
Peacefully stroll, read, or soak up rays without any vendors, loud bars or hotels
Enjoy our kid-friendly swimming pool
Take a hammock nap
Surf Fish
You may reach us at 972-762-5874 or jimsmith853@gmail.com
FAQ
WHAT ARE YOUR RATES?
Year-round: $2,500 per night.
Where are you located?
We are on the Pacific coast just about 5 minutes south of Cerritos Beach and about 30 minutes north of Cabo. Driving time to the airport is just under an hour.
How does one get around the area?
We recommend that you rent cars. You can find some pretty reasonable deals from the rental companies at the airport. We like the Fox Rent a Car and Cactus Rent a Car companies.
https://www.foxrentacar.com/en/locations/mexico/san-jose-del-cabo-airport.html
http://www.cactuscar.com/
Are there any restaurants or bars nearby?
Yes, there are fantastic restaurants in Todos Santos that are far more reasonably priced than the ones in Cabo with equal or greater quality! The closest (and some of our favorite) restaurants are in Pescadero, which is about 15 minutes north.
The closest bar is the Oasis in Pescadero.
Can we swim on the Beach?
Yes you can, however we suggest that you use your best judgement and be mindful of the tides and currents, just like you would at any beach. The Pacific currents are strong and there are rocks in the water. Cerritos beach is just a short drive north of us and there is a nice cove and sandbar that make for safer swimming. It is also great for boogie boarding and you can take surf lessons there as well!
What other activities can we do in the area?
There is truly something for everyone in Southern Baja! Please see our services and activities page.
Do you provide chef's services?
Yes, we love to cook food for our guests! Our staff will create a custom menu for your group, you can pick and choose which meals you would like us to cook for you. Please see our services and activities page or email us to find out more.
What else do you do there besides family vacations?
What did you have in mind? We have hosted weddings, fitness retreats, and business intensives. We are open to discussing all of the possibilities with you!
Still have questions? Email us!